Introduction
Yesterday I shared with you the importance of western engagement photos and the choice of location. Today we continue the topic of western engagement photos and talk to you about engagement photos.
What kind of pose is required?
Unless they are professionally trained or extremely good at taking photos, most people still have a certain fear of the camera, so many photos taken have a frightening effect. If you want to overcome the mechanical stiffness of your body the moment you press the shutter in a short period of time, the possibility is still very small. However, after many years of observation, one of the best solutions is to "take secret photos". This does not mean finding someone to follow you obscenely, but hiring a professional photographer to take photos, and the newcomers only need to concentrate on interacting, chatting normally, Just slapstick.
Posture techniques for western engagement photos
"Falling in love" in front of the photographer
Although it sounds like an extremely cruel treatment for single photographers, it is still much simpler to show your love in front of the camera than to stage a photo. Even just looking at each other affectionately or stroking each other's hair is a sign of intimacy. This kind of love can be recorded by an experienced photographer, and western engagement photos will be very natural, without any trace of performance.
Borrow some props
If you still find it difficult to become intimate in front of outsiders, you can choose some props to help you get into a specific role. For example, if you like reading books, you can put the element of a book in your photo to help relieve tension. It's okay if there is a toy you like on site, the most common one is bubble water. While you are playing in the bubble water, the photographer will snap photos in time and you can take beautiful western engagement photos.
Do some very normal activities
The simplest photo pose is for you to do something you usually do. Although it is not exciting and stunning enough, who says tenderness is not a kind of romance? Maybe make a breakfast/dinner together or take the dog for a walk in the park together. After all, the most ordinary life is the most lasting romance. Some snapshots of daily life are also a kind of record. The western engagement photos taken in this way will be very memorable.
Recommended poses for western engagement photos
Pillow fight
Pillow fight is the easiest game for couples to relax, and the feathers flying in the sky are also very dramatic. Couples can quickly relax and get involved in the game. The photographer can capture the moment and take very touching western engagement photos. If you contact a professional team in advance, they may help prepare feather pillow props. But if you choose the venue to shoot at home, you must prepare pillows and props in advance, and be prepared to clean up. Of course, couples must pay attention to propriety when they hit each other~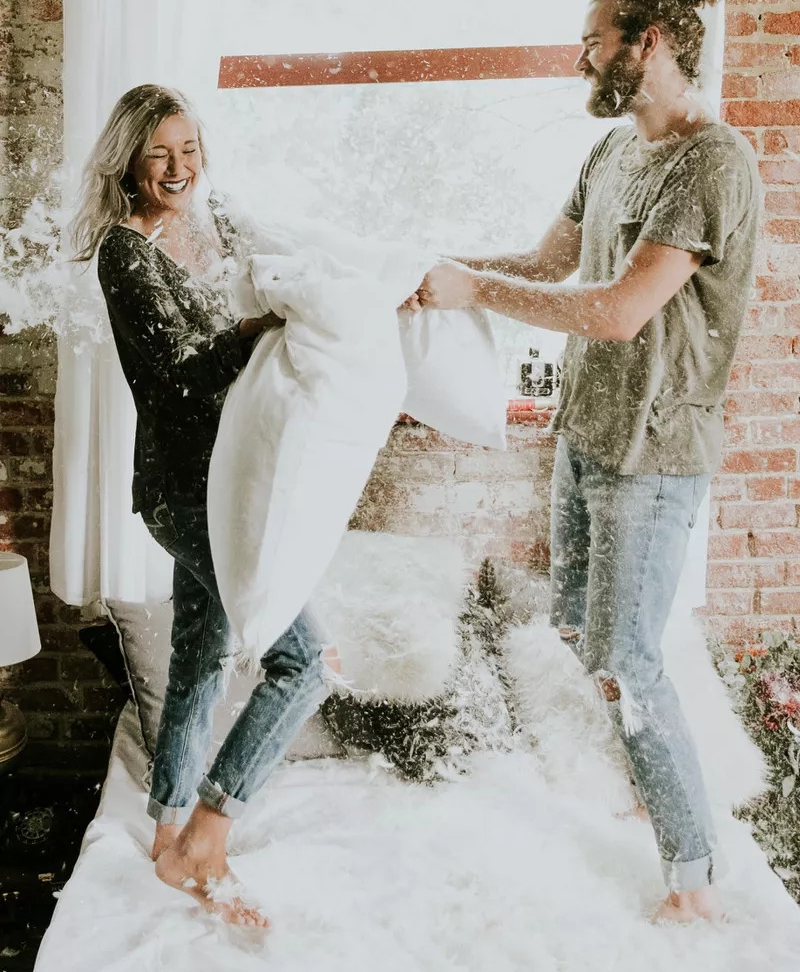 Subway time tunnel
What is also very popular online this year is taking photos in public transportation (as long as it does not affect normal traffic). There were hurried pedestrians coming and going, and behind us was the subway passing by. And you kissed me and looked at me, and we entered a world where there were only the two of us. It seemed like time was flying around us, but our love would never change. These are very romantic western engagement photo ideas.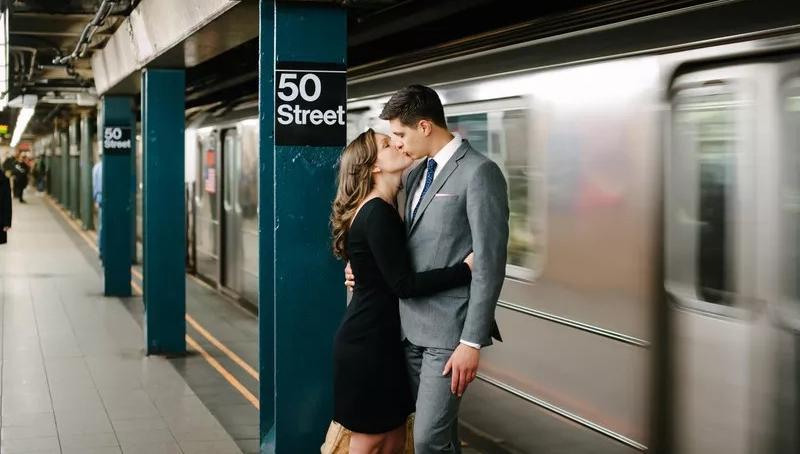 Champagne orgy
I think the more artistic aspect of this western engagement photo is that it was taken in a very open environment, such as a mountain environment, which improved the quality of the entire photo. The two of them laughed and opened champagne in such a free and easy environment in the mountains, as if everything around them was filled with happiness. Both of them were extremely happy, and the engagement seemed like a party that only belonged to the two of them. But pay attention to the timing and direction of the champagne spray.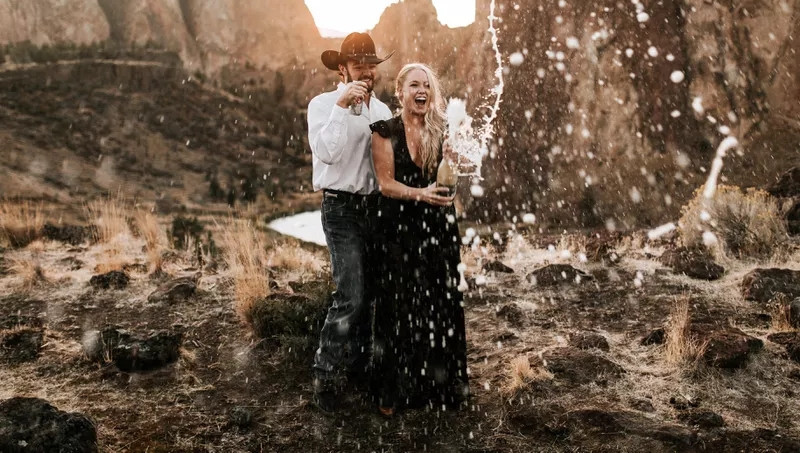 Passionate Canyon
In the previous article, we also mentioned that you can go to tourist destinations to take western engagement photos, which is also a very memorable thing. This is the engagement photo taken in the canyon. It is very high-end. The canyon is such a secret place. In the environment, the two kissed passionately, and the temperature of the air rose with their passion. Moreover, the natural rock structure is very harmonious when placed in western engagement photos, and it will look very high-end.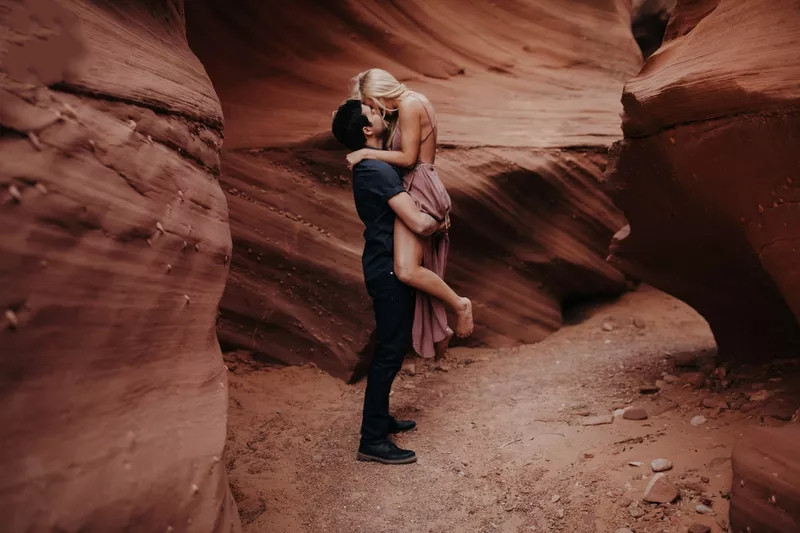 Pink smoke
When taking western engagement photos, you can easily get fashion blockbusters by using colored smoke. The two interact through colored smoke, and the colored smoke will also become a good composition element. The engagement photos taken in this way will be very high-end, but there are many precautions to pay attention to when using colored smoke.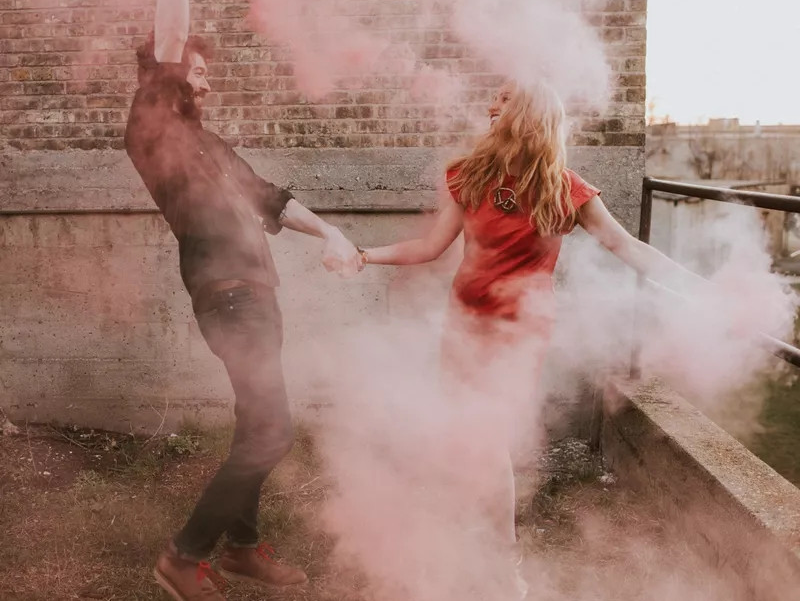 Precautions
Choose to use colored smoke outdoors or in a well-ventilated place, away from flammable materials and crowded areas.
Before using colored cigarettes, understand and comply with local laws and regulations. Some areas may have restrictions or prohibitions on the use of colored cigarettes.
Purchase high-quality colored cigarette products to avoid safety issues. Before using colored cigarettes, read the product description and usage guide carefully to understand the correct usage, ignition methods and safety precautions.
After making sure you understand how to use it, you should keep a certain distance when using colored smoke to prevent the smoke from directly contacting your skin or eyes. Properly dispose of these combustion residues to prevent fire or environmental contamination.
Love props
We can use props to increase the richness of the picture. We can use heart-shaped balloons to interact, we can also use balloons to place the words "love" on the beach, or draw pictures of love on the beach to take pictures.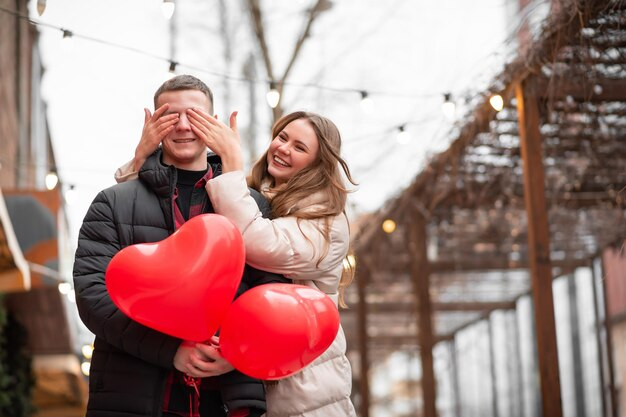 Conclusion
The above is the sharing about the poses for western engagement photos in this issue, and we will talk about the clothing matching requirements for western engagement photos in detail. If you have any ideas, please tell me in the comment area~