Couple Bracelet Gemstone
Couple bracelet diamond
Diamonds are luxurious and noble, and are the rarest and most precious gemstones in the world. Diamond bracelets represent eternity and commitment, and because they are relatively expensive, usually only people with special connections will give them diamond bracelets. Therefore, once someone gives you a diamond bracelet, It also shows that you are incomparable and the most precious in his heart.
Style 1: Large Carat Diamond Couple Bracelet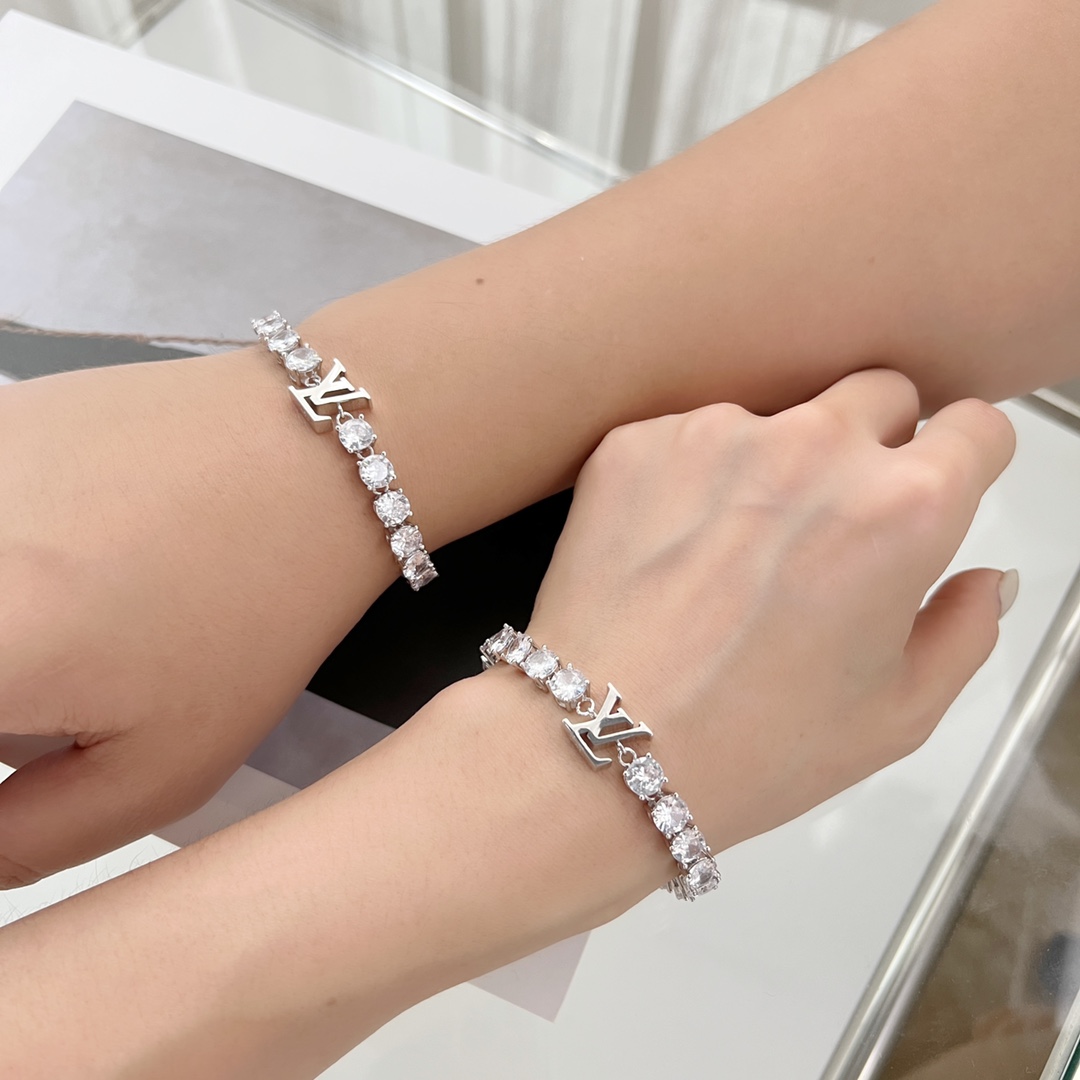 This bracelet is inlaid with large-carat diamonds. It is a more unisex style diamond bracelet, not too feminine, and more suitable for boys to wear on a daily basis.
Style 2: Inlaid with small diamonds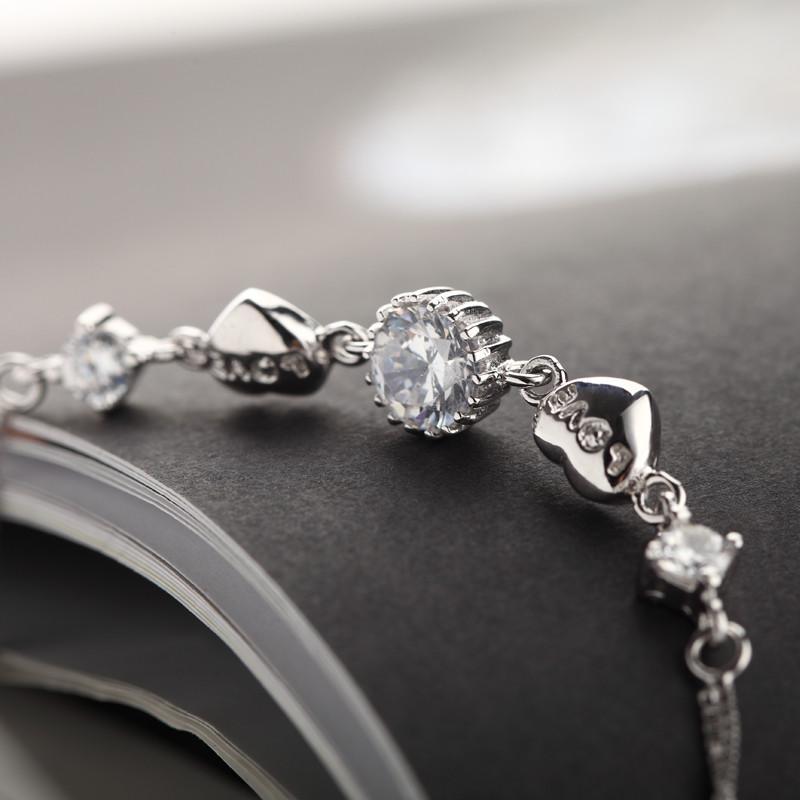 This bracelet is more feminine, and I think it is more suitable for formal occasions such as events or dance parties.
Style 3: Platinum couple bracelet inlaid with diamonds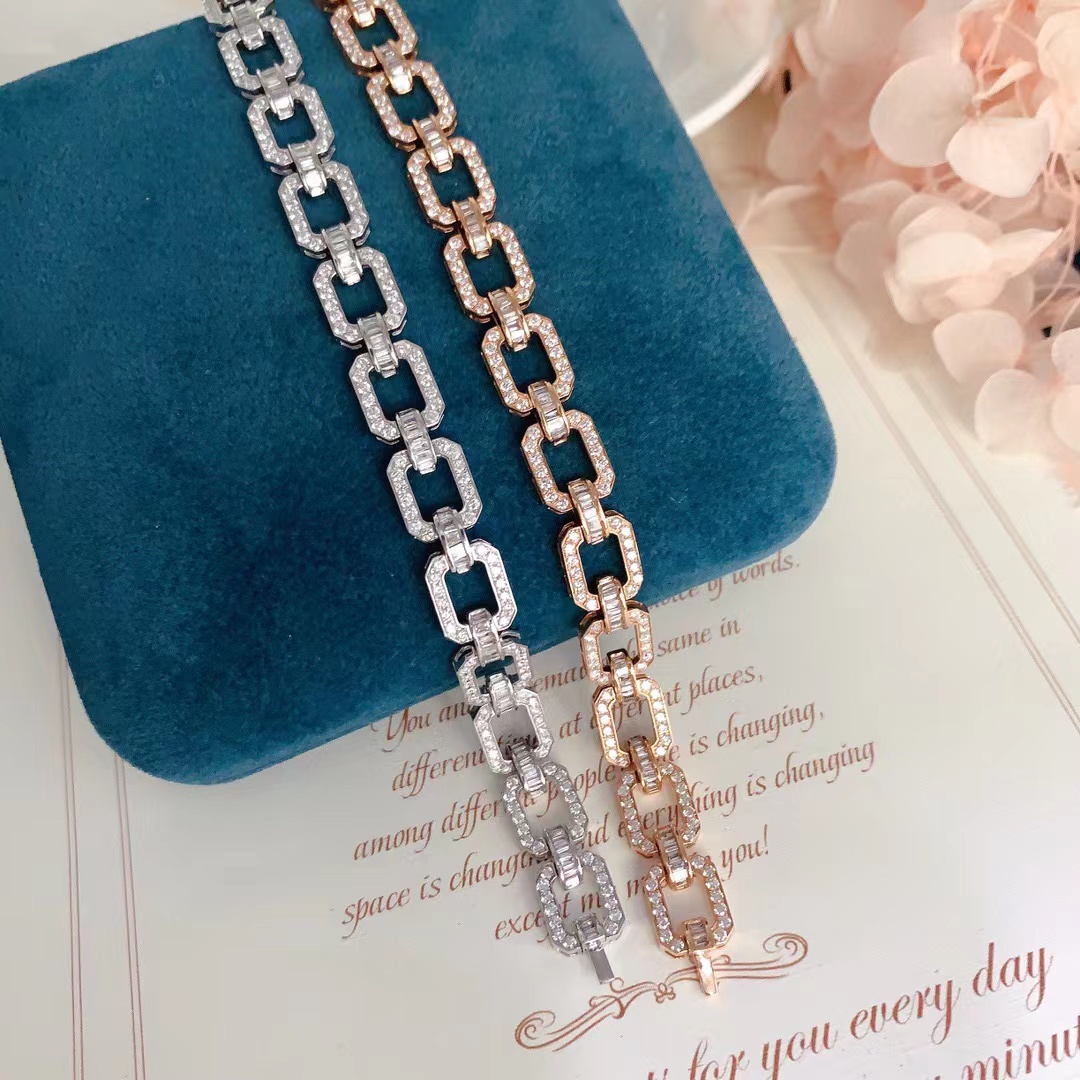 This style is also a neutral style, and compared to the first two, I think this style is more practical, suitable for various occasions and better matched.
Couple bracelet crystal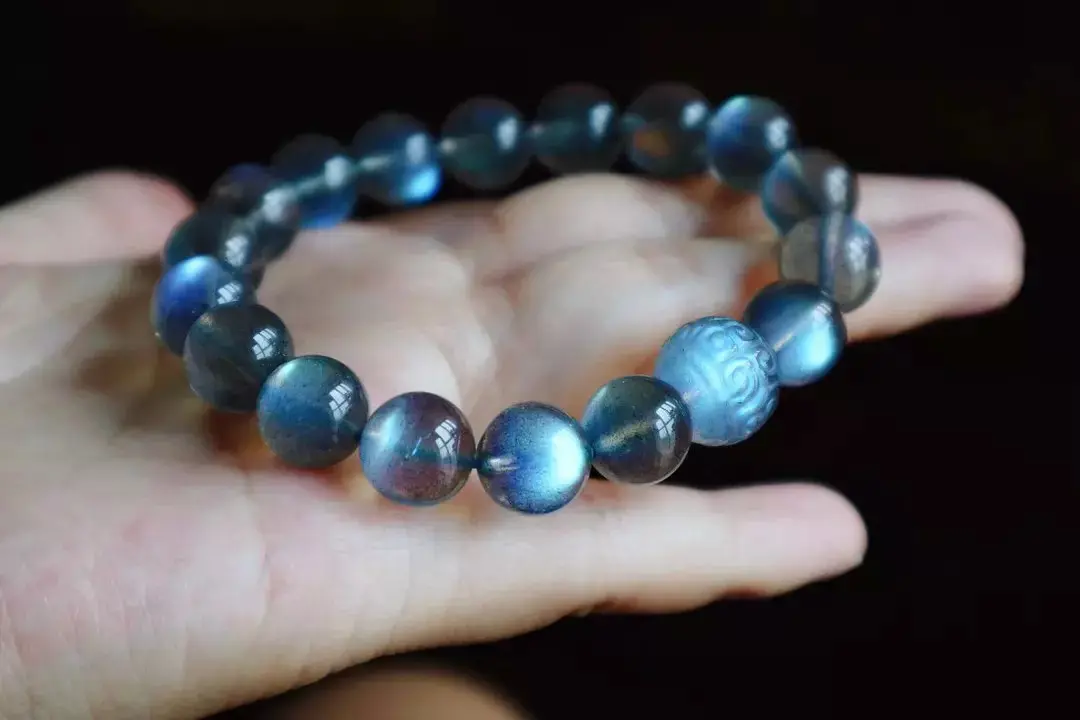 Crystal bracelets can be worn with you and have always been one of the most popular items for good luck. Even if they are just used as ordinary accessories, the delicate and transparent appearance of the crystals is also very beautiful, which can make people feel better all day long. However, there are many types of crystals, and many people often don't know how to get them. Today, let's introduce the selection strategy of crystal bracelets.
How to choose crystal couple bracelets?
Follow intuition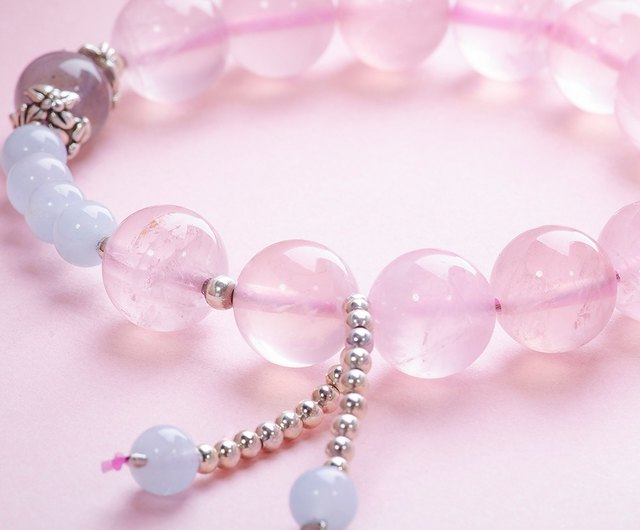 Each crystal bracelet is super beautiful. When you are still unable to make a decision, just use your intuition to choose the one that is most pleasing to your eyes and your heart! Or choose your favorite color and style, because crystals also choose their owners. The crystal bracelets often selected intuitively can better reflect the state in which you need to be healed most at the moment, further enhancing your energy. .
According to efficacy
Each type of crystal will show a different color and luster, and is generally believed to correspond to the seven chakras of the human body, bringing various unique effects and meanings. Therefore, you can lock in a certain situation or fortune that you want to strengthen or improve. Choosing to wear a crystal bracelet is also a very simple way.
7 common effects of crystal couple bracelets
Amethyst bracelet: enhance wisdom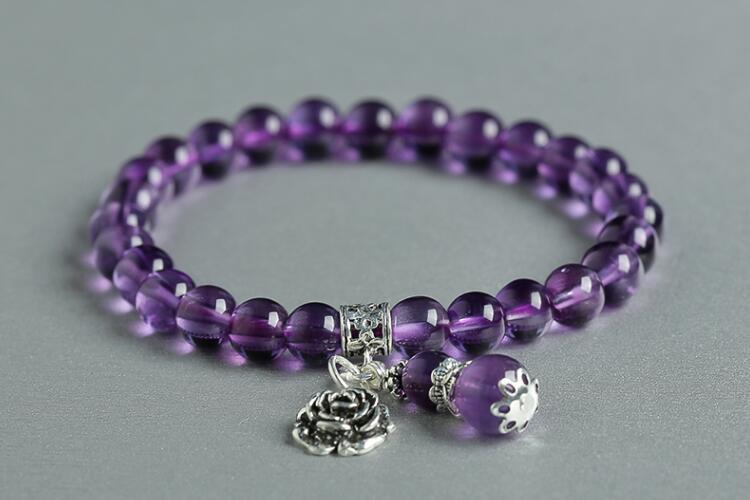 Among the colors, purple has the highest frequency, which corresponds to the crown chakra and the ajna chakra. It can improve wisdom and intuition, make the mind think more clearly and have aura, and is suitable for people who need to use their brains a lot at work. In Chinese Feng Shui, amethyst also has the effect of attracting noble people and wealth. It can be regarded as a very versatile mineral type.
Citrine couple bracelet: brings surprises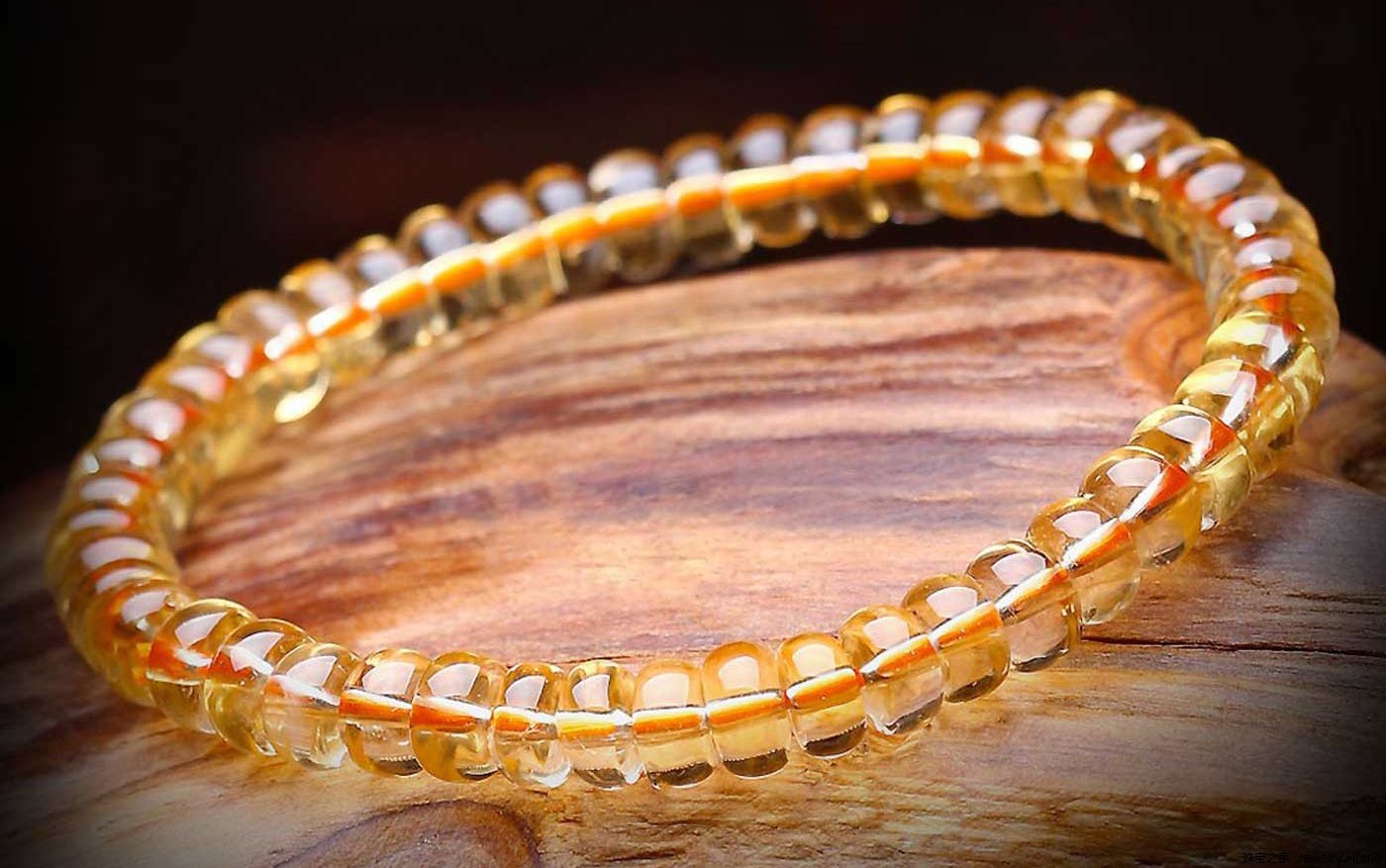 Yellow itself is a symbol of wealth and confidence, and citrine is also known as the "businessman's stone", which has the effect of bringing wealth and surprises. Many people who are doing business or investing in stocks will wear citrine bracelets. In addition, because citrine corresponds to the navel chakra, it can also improve stomach discomfort.
White crystal couple bracelet: balances body and mind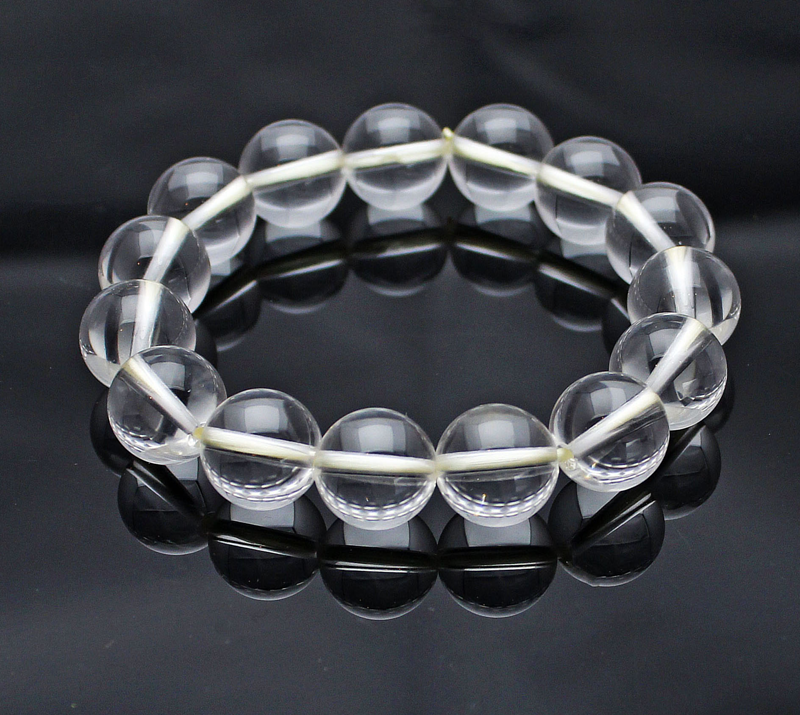 White crystal is known as the "King of Crystals". It looks transparent and colorless on the surface, but it contains huge energy like light. It corresponds to the eighth chakra that is not in the human body. It can balance the physical and mental energy and stabilize it, so it is good for the body. There are also certain health benefits, and it can even enhance the effects of other crystals when worn with them.
Rose Quartz couple bracelet: Enhance Popularity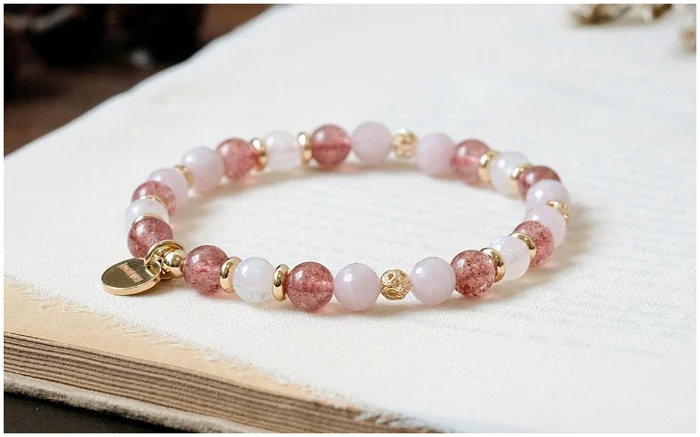 Rose Quartz has a light pink color, exuding charming charm while maintaining a fresh feeling. Snowflake Elf Crystal and Blue Moonstone paired with Rose Quartz also have the effect of attracting love flowers and stabilizing emotions. It is a product that will make you happy when you wear it. People feel a sweet sense of happiness and will unconsciously want to get close to your crystal bracelet!
Obsidian couple bracelet: protect against villains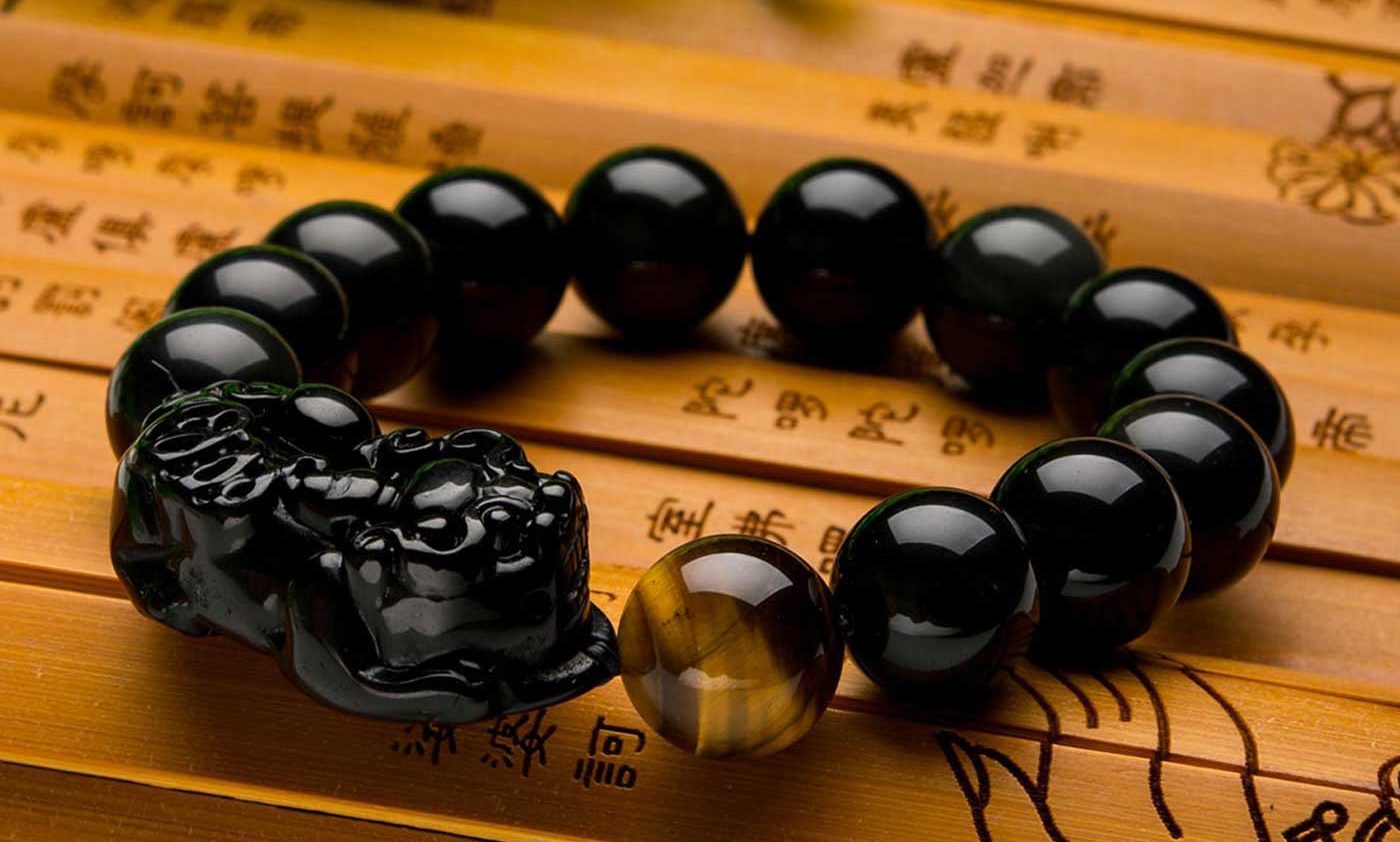 Obsidian is also known as the "Ten Victories Stone". In different traditional cultures, it has the effect of warding off evil spirits. In many places, it is even used to make Buddha statues or prayer beads, which shows its powerful energy. Since obsidian is one of the best minerals for absorbing negative energy, it can also protect against villains and resist negative energy. However, it is recommended to wear it on the right hand so that its effect can be better exerted.
Labradorite couple bracelet: calm emotions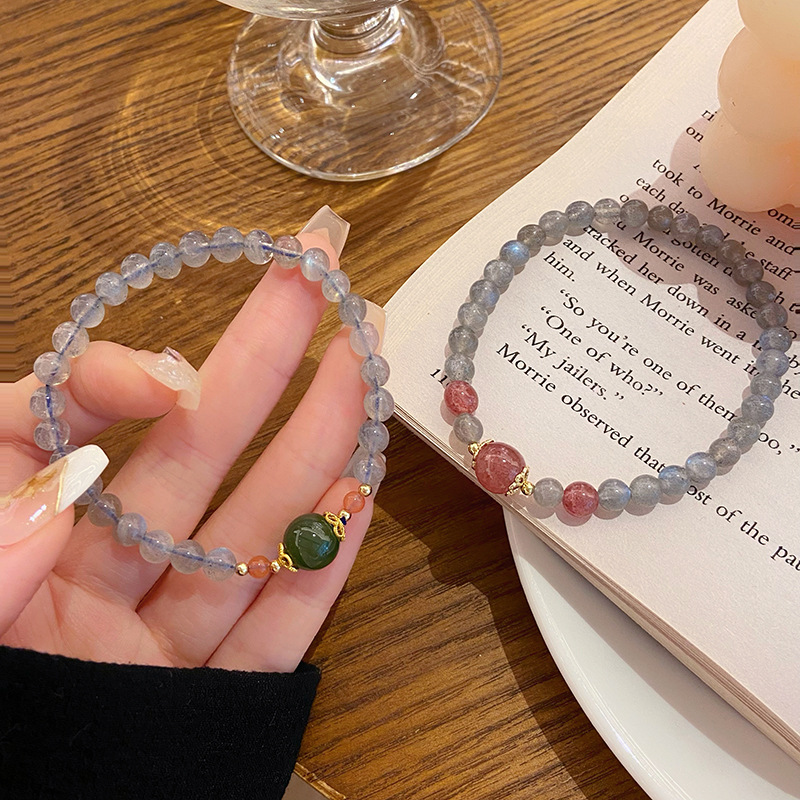 Labradorite has become very popular in recent years. It is a crystal full of healing power. It has very delicate energy and helps to relieve our restless emotions. For those who have insomnia due to their head spinning at night. , you can take off the extended bracelet and put it under the pillow when sleeping, which can effectively help you sleep.
Green ghost couple bracelet: attract wealth and luck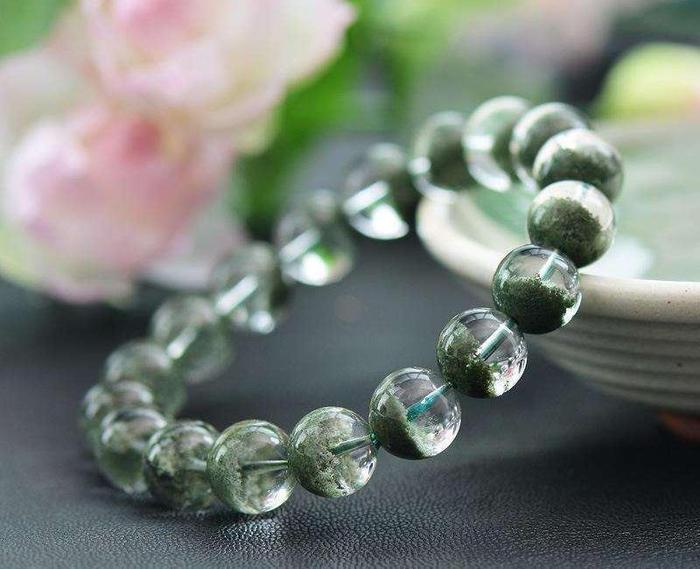 The name Green Ghost sounds a bit scary, but in fact it is a crystal with powerful wealth-attracting effects, especially for positive wealth. It can bring luck and wealth, strengthen career luck, and make our work more stable and smooth, while also improving the atmosphere in the workplace.
How to maintain and purify crystal bracelets?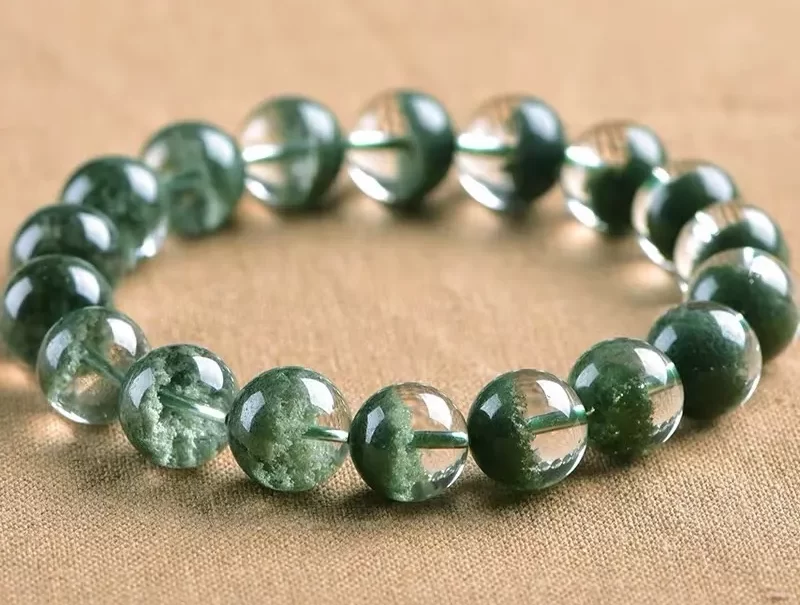 Crystal bracelets are basically not difficult to take care of. There is no problem if they come into contact with water. When they are dirty, you only need to clean them with a neutral detergent. The question that everyone is more concerned about may be: Do crystal bracelets need to be purified? The answer is: Yes!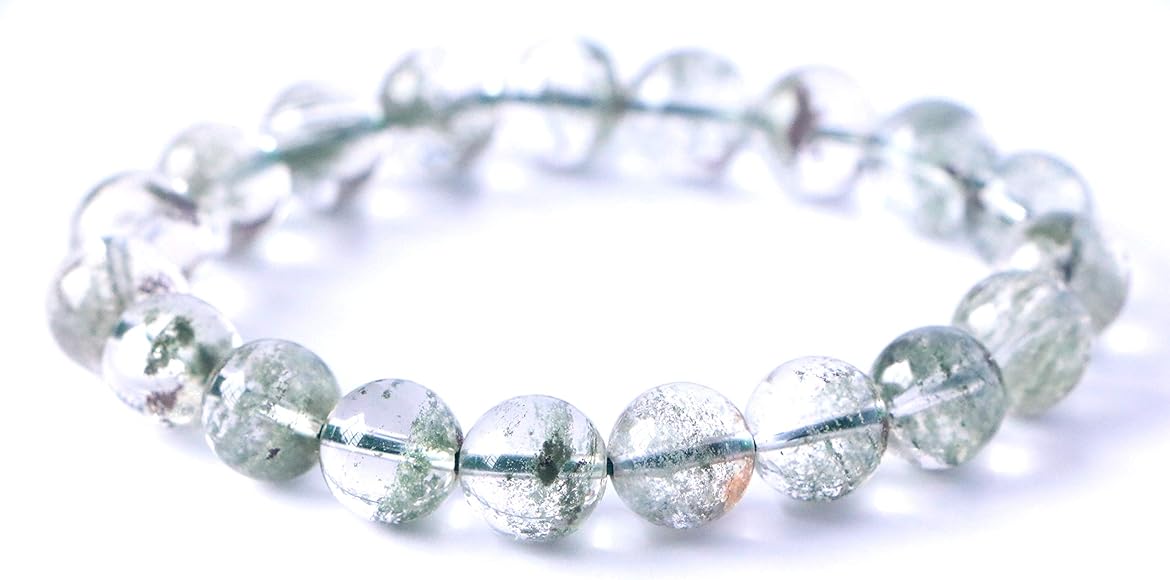 Because the effect of crystal is that it has a magnetic field, and the bracelet is usually worn for a long time, the crystal ore on it will naturally absorb all kinds of messy magnetic fields in the environment, just like a trash can, which must be emptied when it is full. Crystals should also be used to eliminate negative energy regularly!
The above is the sharing of couple's bracelets in this issue. Crystal couple's bracelets are really beautiful, but be sure to choose carefully~ See you in the next issue~