Introduction
We have shared some recommended outfits for women's lunch date outfits before. The most important thing about outfits is not "dressing" but the matching. So in this issue, I would like to share some specific tips for wearing lunch date outfits with you. These are Dressing skills are based on different body types and different effects, let's take a look!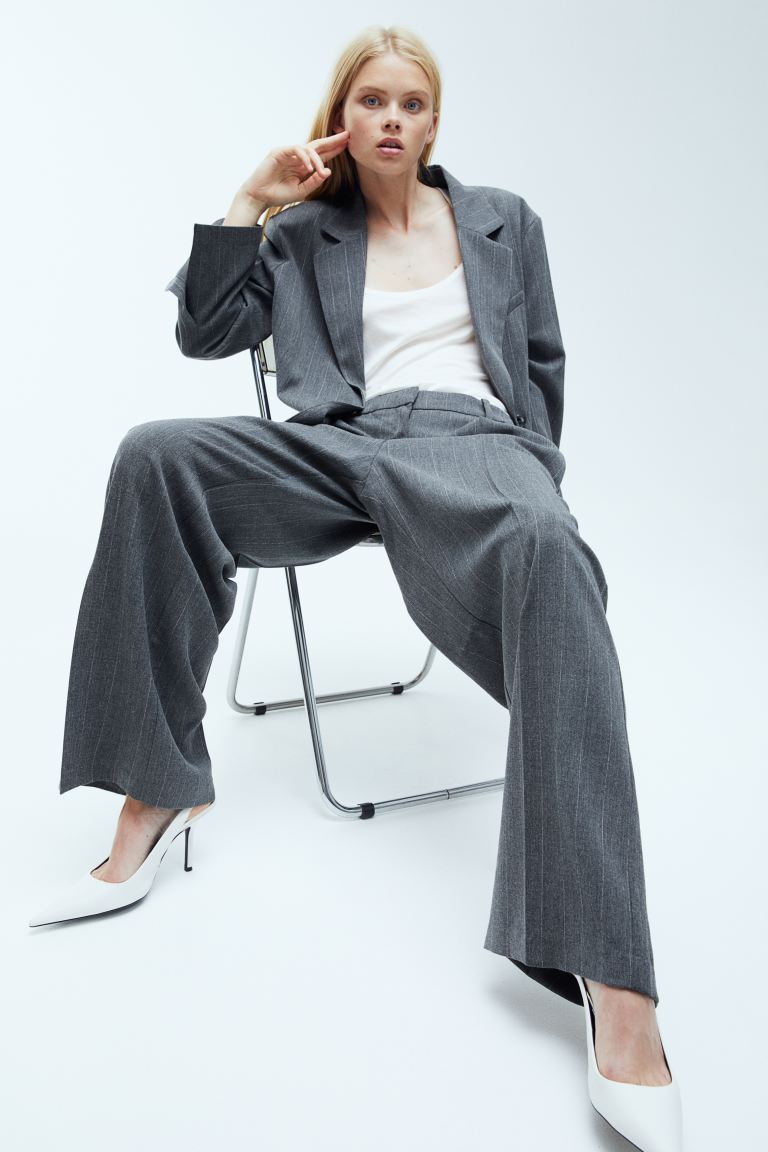 Dressing tips for different body types
Everyone's body proportions are different, and they can be roughly divided into apple-shaped, pear-shaped, rectangular, and hourglass shapes. Different body proportions have different ways to wear lunch date outfits.
Apple shaped body
It is wide at the top and narrow at the bottom to cover the lower abdomen and highlight the legs. For people with an apple-shaped figure, the areas above the buttocks, such as the lower abdomen, shoulders, and back, have significant weight. Therefore, the focus of dressing is to cover the lower abdomen. It is recommended to follow the principle of being wider at the top and narrower at the bottom, such as wearing a long, loose shirt that is longer than the abdomen, and matching Closer-fitting trousers highlight the body's slimmer limbs.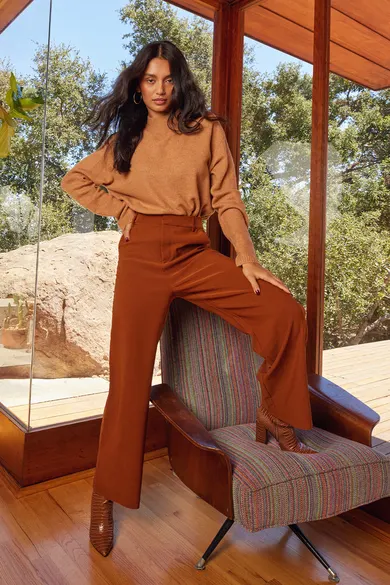 Pear shaped body
Use A-line skirts and umbrella-shaped skirts to hide the flesh of your lower body. If girls have problems such as wide spans, sexy thighs, and relatively developed calf muscles, they usually have a pear-shaped figure. The focus of dressing is to hide the flesh of the lower body, so such as A-line skirts, umbrella skirts or wide pants, etc. They are all good choices for lunch date outfits, and they also make your legs look longer.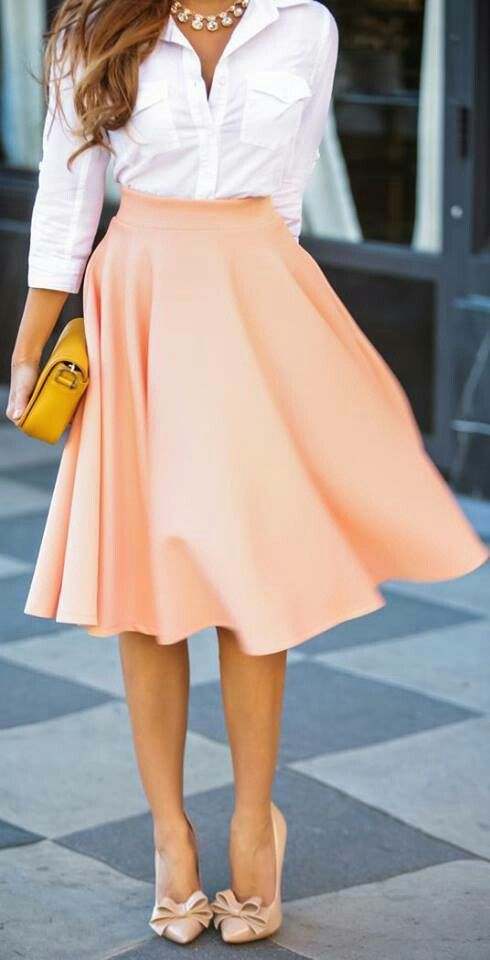 Rectangular body shape
Wear a belt or tuck your top into your lower body to strengthen your waistline. The body has a straight rectangular figure, which is usually more common among skinny girls. Because they are very thin, there is basically no clothes that cannot be worn. However, if you want to add a little more lines, it is recommended to start with the part that strengthens the waistline, such as Wearing a belt or tucking your top into your lower body are all ways to create a curved figure.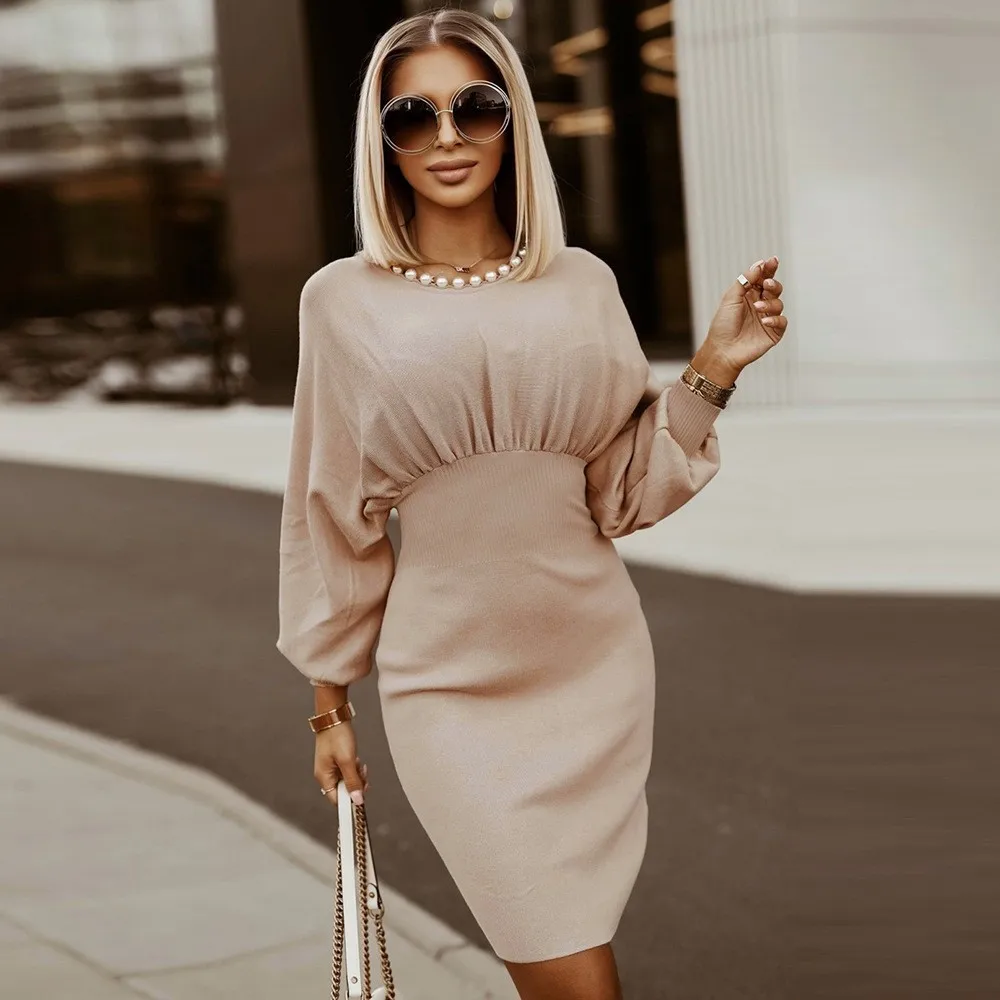 Hourglass figure
Show off your curvy waist and cover the flesh of your arms. This is the kind of figure we often see in European and American hot girls. The breasts and hips are larger, and the waist appears to be very thin. Therefore, the hourglass figure must highlight this advantage. Short tops and waist-cinching dresses are very suitable, but Girls with a plump upper body usually have thicker arms, so be careful not to make your upper body look too bloated when choosing lunch date outfits.



Lunch date outfits matching tips
Body proportions are important
If you are not a fashionista with your own style, keep in mind the matching principle of wide at the top and narrow at the bottom, or narrow at the top and wide at the bottom. The whole will be more coordinated and the proportions will be better. Below I will give specific examples of how to match narrow top and wide bottom and wide top and narrow bottom.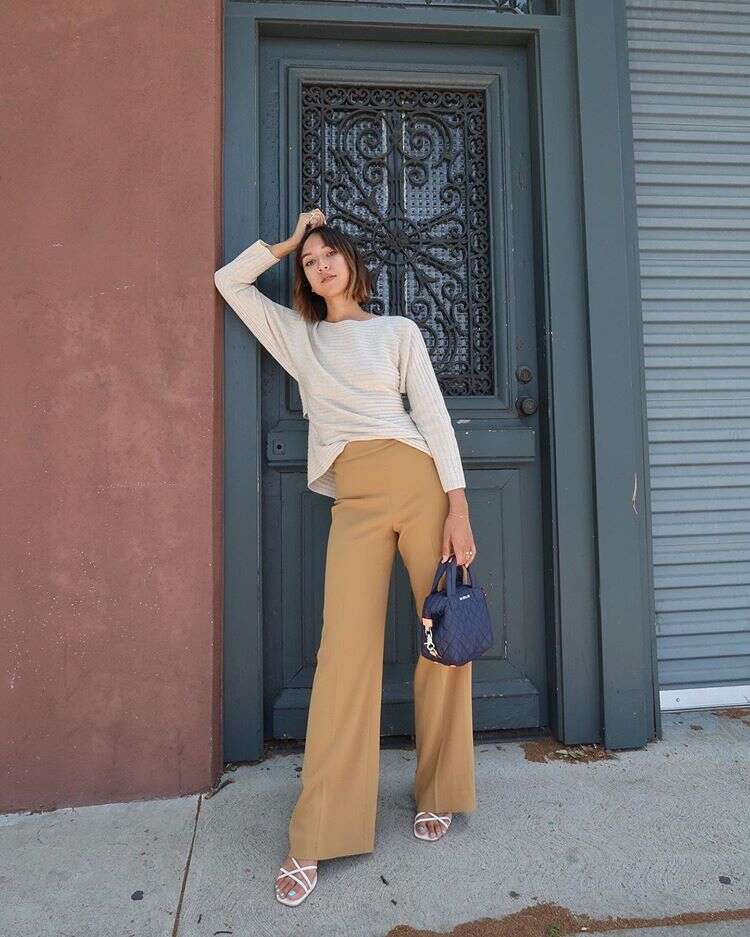 Narrow at the top and wide at the bottom
This combination of narrow top and wide bottom is most suitable for people with a pear-shaped figure. Choose a close-fitting or slim-fitting top style. You can choose a tight T-shirt, shirt or suspender belt to highlight the lines of the upper body. Choose loose or A-line bottoms, such as wide-leg pants, bell bottoms, A-line skirts, etc., to create a looser lower body line. Shoes can be paired with high heels or sandals according to the style of lunch date outfits, which can increase the overall sense of elongation.
Match 1



Match 2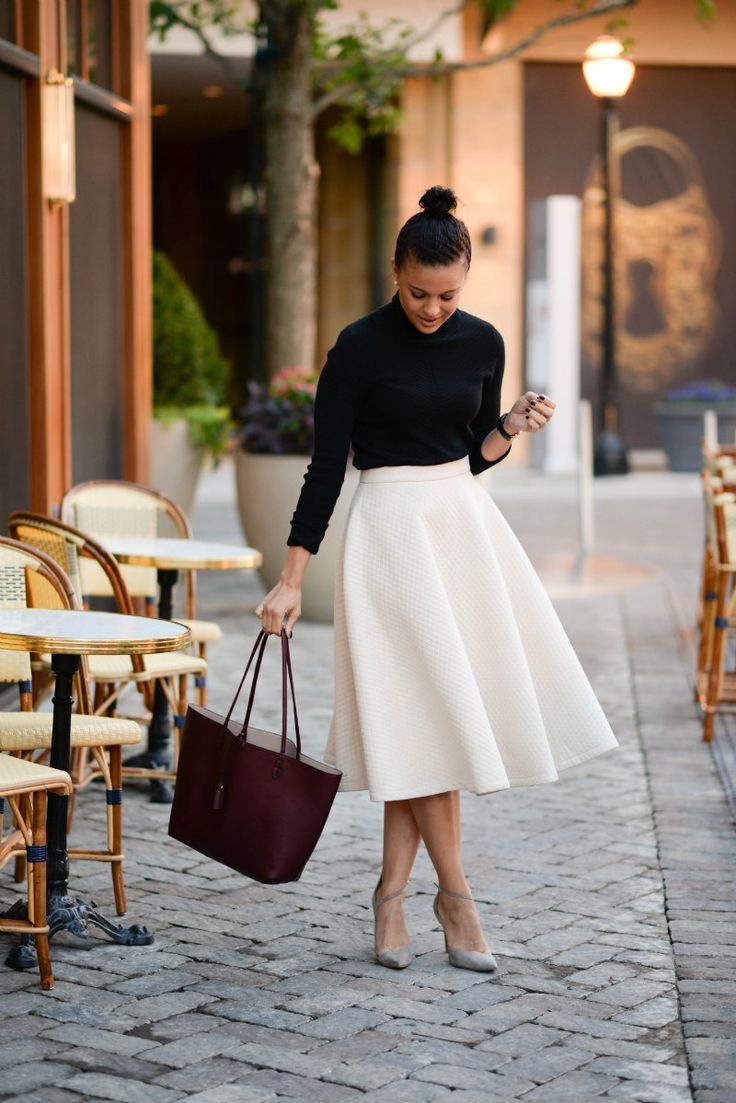 Match 3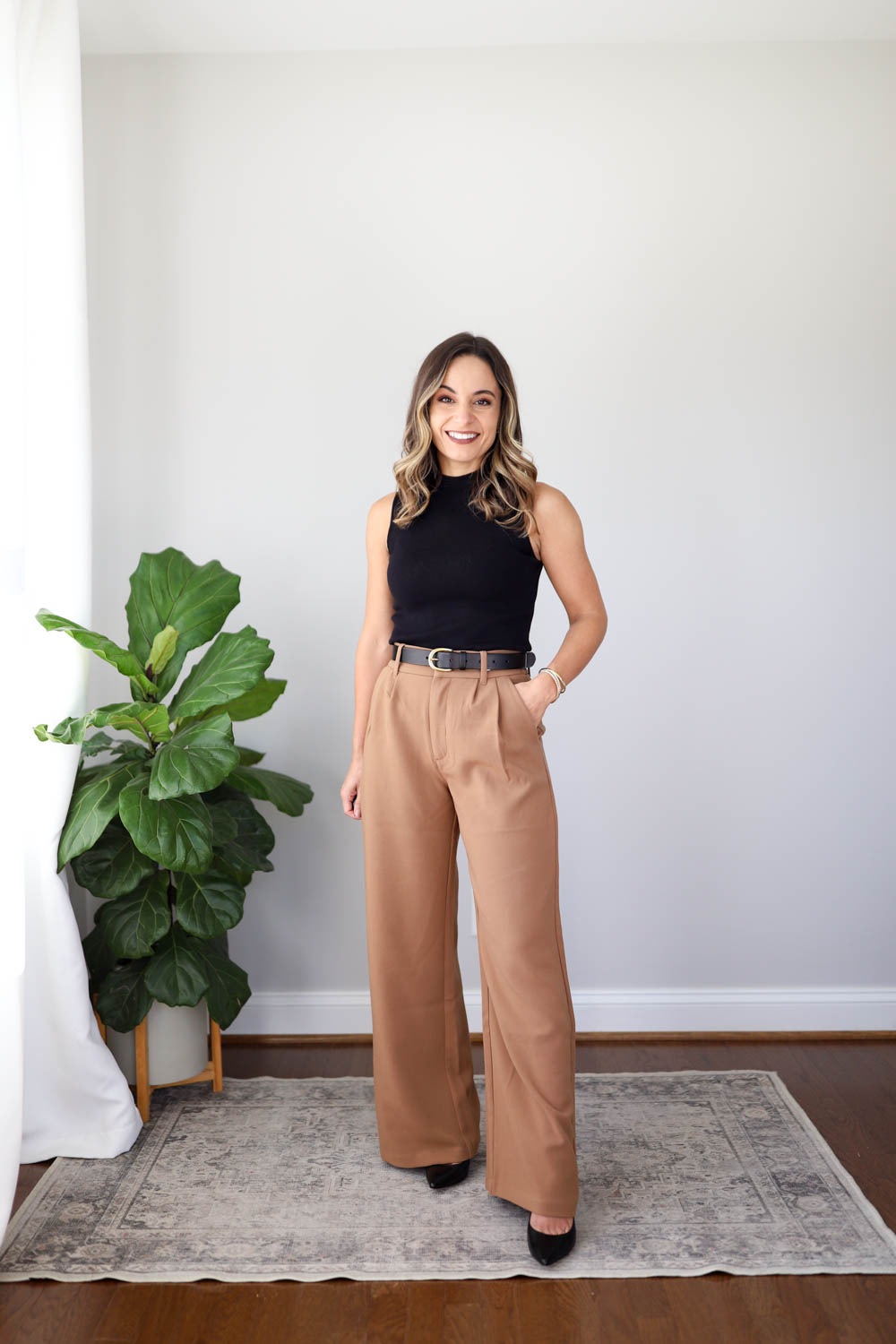 Wide at top and narrow at bottom
A combination that is wide at the top and narrow at the bottom is the first choice for an apple-shaped figure. For lunch date outfits, choose loose or drapey tops, such as loose sweaters, loose knitwear, etc., which can highlight the looseness of the upper body. Then choose slim or tight styles for the lower body, such as skinny jeans, pencil skirts, etc., which can highlight the slender lines of the lower body and elongate the body proportions.
Match 1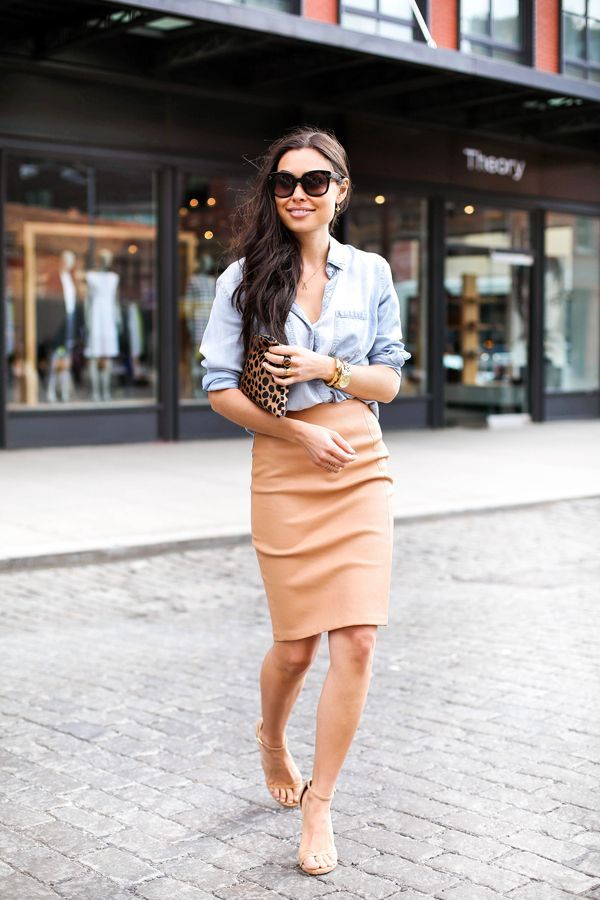 Match 2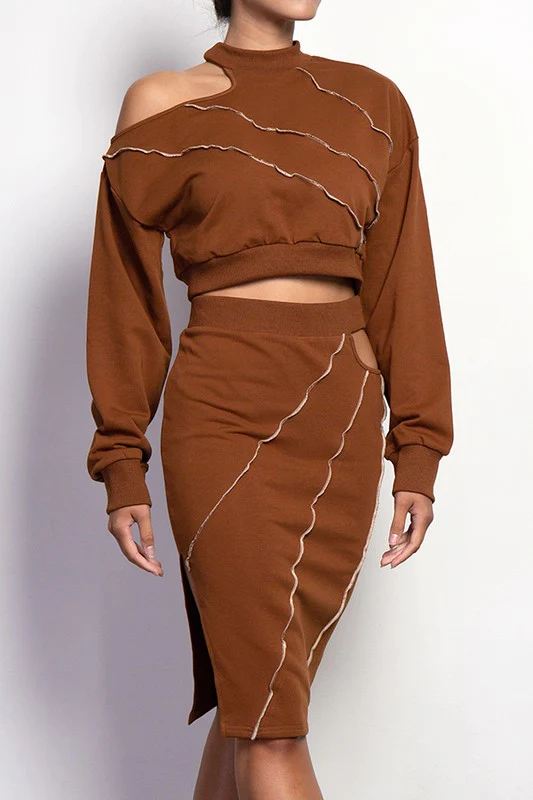 Match 3



Buy nine-point pants with your eyes closed
Nine-point trousers are the most versatile and safe type of trousers. They can be worn by anyone no matter how tall or short they are, because the length of the trousers just falls on the ankles, and the ankles are usually the slenderest part. They have a first-class slimming effect and can also be matched with Various styles. As for the cropped trousers, the length just hits the calf, making it look like the legs are cut in half. If they are not matched well, the proportions of the body will easily look bad.
Contrast 1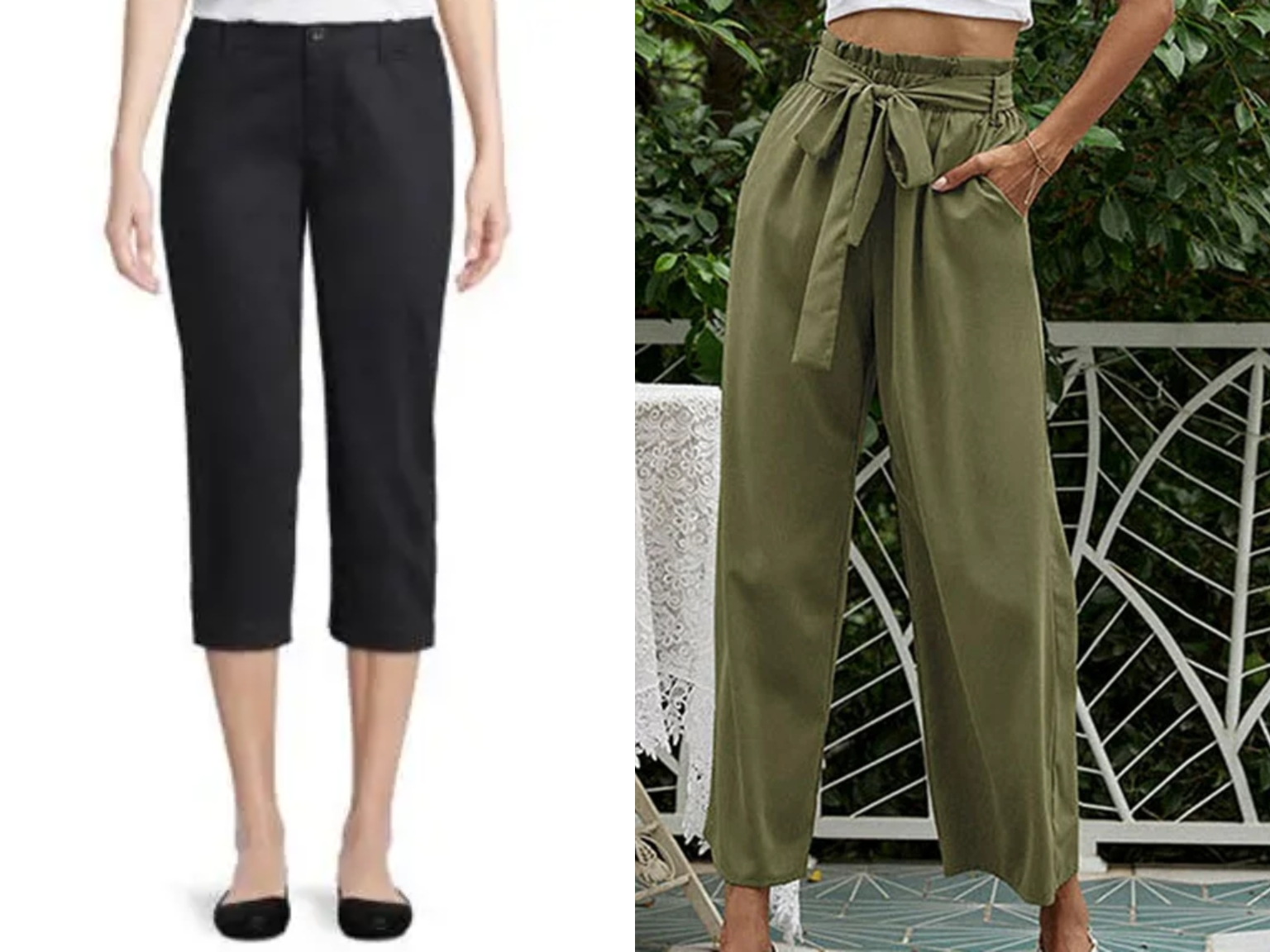 Match 1
Create a high waistline
Small women also want to make themselves look taller. When choosing lunch date outfits, they only need to simply tuck in their tops and easily modify their body proportions; or they can directly choose high-waist clothing, such as high-waist dresses, etc. , visually improve the waistline. After the proportion of the upper body is reduced, the legs look several centimeters longer, and the overall look gives people a clean and refreshing feeling. This is a dressing and matching skill that everyone must learn.
Match 1
High-waisted pants + slim-fitting tops highlight the waist line and show off the slender leg lines. Opt for a pair of loose, high-waisted pants, such as wide-leg pants or flared pants.
Match 2
For a high-waist skirt, you can choose an A-line skirt or a pencil skirt.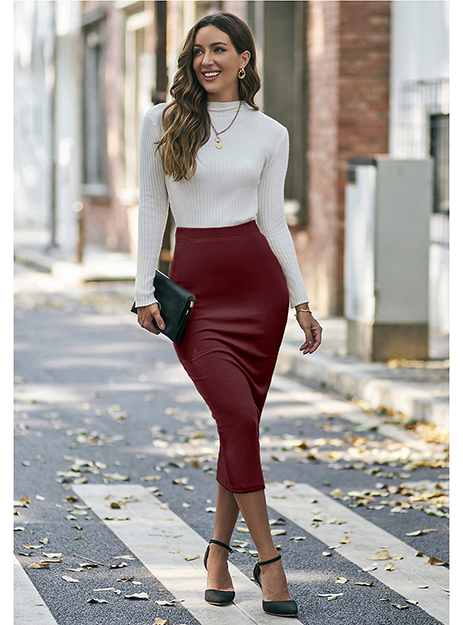 Match 3
High-waisted dresses are a very classic matching choice that can show women's elegance and gracefulness.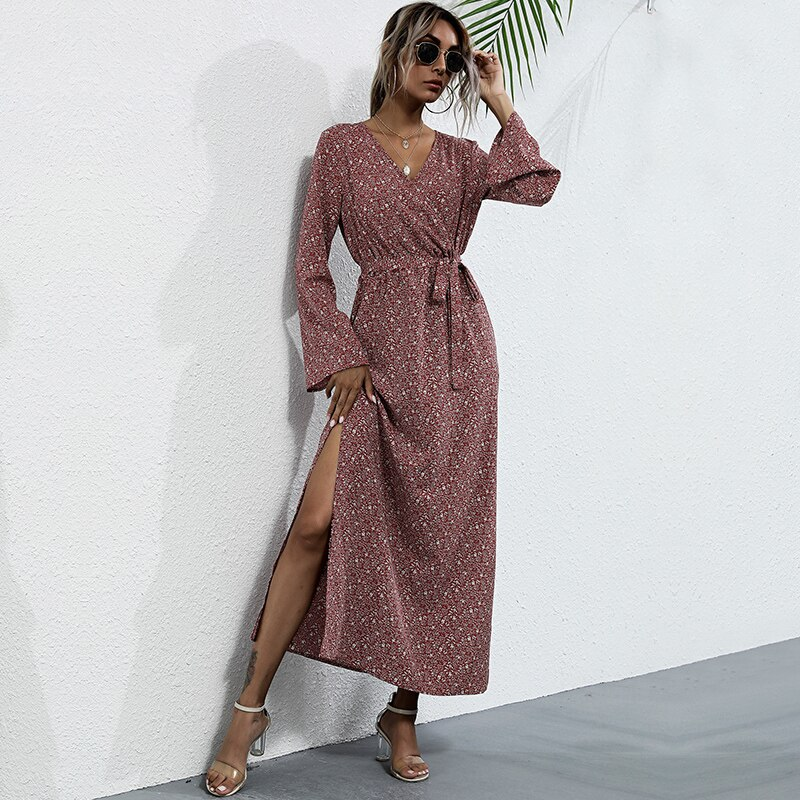 The above is the sharing of tips on lunch date outfits for women in this issue. We will continue in the next issue!